The problem
Our solution
The opportunity
dive
Natural Language Processing
90% of all new data is unstructured, like this review.
Divinia's dive is our NLP Engine that's changing what you can expect from Unstructured Data Analysis. It is the first to develop Unsupervised Machine Learning which allows computers to understand concepts without assistance.
Divinia's dive combines this with our industry-best Sentiment Analysis to power our NLP Engine.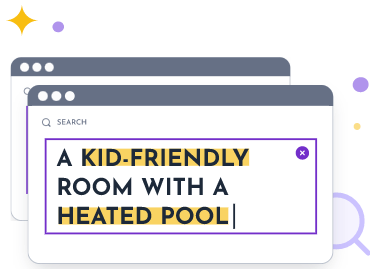 cast
Cast combines the performance of Search with the scale of Display/Social to connect you to the right leads at the right time.
This service allows Divinia to help you find the consumers you care about and convert their interests into actions.
lift
Lift is our Search as a Service platform. It allows you to delight your users with personalized Search experience, without the overhead of doing it yourself.
Lift analyzes unstructured data (like web and UGC content) far more accurately than any other AI.
Lift can understand user search intent in real time, delivering personalized, accurate search results... in 34 languages.
know
Know is a contextual targeting service to deliver the right message to the right audience in a brand-safe environment.
Know can understand the concepts on a page, and the context/sentiment around those concepts.
Unsupervised Machine Learning allows us to do it with unmatched accuracy and efficiency.
show
9 out of 10 consumers read reviews before making a purchase.
83% say reviews must be relevant and recent to be trusted.
94% have avoided a purchase due to negative review.
Show
Curates your most important reviews and puts them right on your site.
Keeps consumers on your site by giving them the reviews they want.
Ensures the reviews they see are the most relevant.